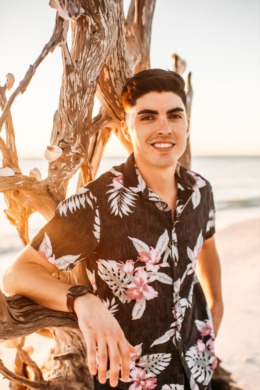 Originally from Argentina, my family and I moved to FL when I was 4 years old. Watching my parents work extremely hard to provide for us in a new country gave me a deep appreciation for hard work and how it can pay off. Upon graduating high school I jumped right into the housing industry working as a mortgage banker where my passion for real estate and helping others was inspired. My clients always come first and I'm always available. With over 15 years of living in the SWFL area, my intimate knowledge of this region combined with high-level communication assures a smooth home buying/selling process.
When I'm not helping one of my clients you can find me spending time with my wife and daughter, studying the financial markets, playing tennis/basketball/soccer, or going out on the boat.
Si necesitan ayuda comprando o vendiendo su casa habló español también!
Call/Text me anytime.
Andres Chevallier
Premier Plus Realty
239-281-6760