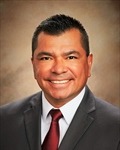 "YOUR TRUST... MY PASSION." 
Thank you for taking the time to learn about me. First and foremost I am a follower of Jesus Christ, son, husband and father.
I am married to my beautiful wife Lisa, we have 5 children, Tania, Izzy, Elena, Joshua and Lexi. On our days off we like to explore our beautiful Gulf beaches. Lisa and I mostly enjoy collecting the many different kinds of shells, my personal favorites are the whelks, shark eyes and alphabet cones.
My tagline "Your Trust.... My Passion" was born from the many years of personal and business experiences where I have witnessed how God has given me the opportunity to open doors and develop great relationships based on "trust", that trust feeds my passion for providing premiere service, I will strive for excellence by becoming South West Florida's most trusted Real Estate Consultant.
FUN FACTS...
Avid sheller
Long walks on the beach
Enjoy cooking with Lisa