5 Reasons Life Is Better on The Beach
Posted by Alex King on Monday, June 14, 2021 at 1:57 PM
By Alex King / June 14, 2021
Comment
Life on the beach is incredible. Spending a fraction of your life on the beach is a taste of heaven on earth. If you doubt this, here are five reasons that will make you yearn for beach life.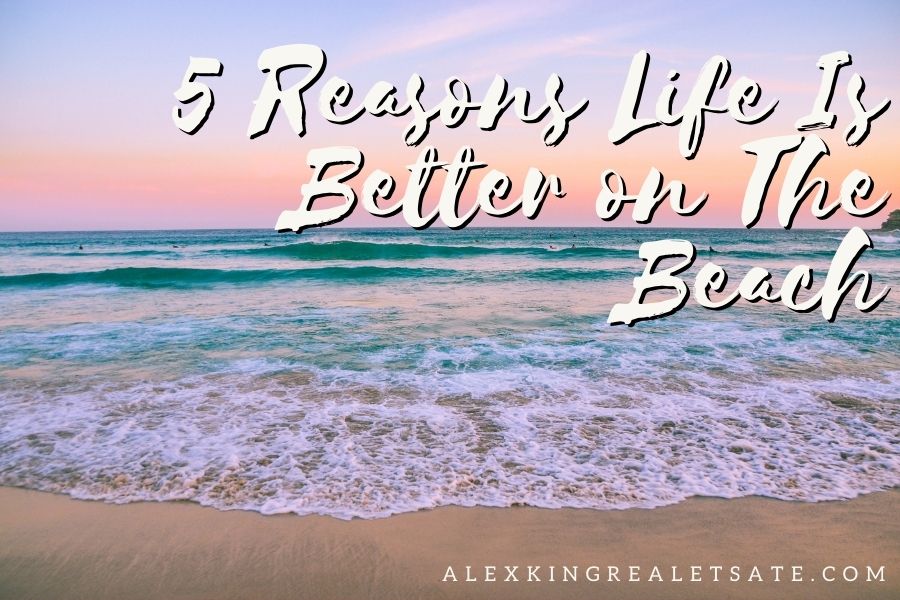 Nothing calms like hearing the sound of an ocean
You are sitting on the warm sand, listening to the waves, listening to your favorite music with saltwater slowly drying on your skin in the sun. Nothing soothes your heart more than the feeling. You would wish it would be forever, but again, you must go back to work.
Creates good memories for your kids
Sometimes we get busy with work and school life to the point of forgetting the welfare of our families back at home, especially the siblings. Home reunion may sound good, but have you tried beach reunion? A beach reunion will last a lifetime in a kids' minds. For those who have been to the beach before with their family, even if it was some 40 years ago, they will tell you unforgettable memories of the beach life. They will tell you about the sandcastles they built, the waves that dunked, the dams they created, and other mind-blowing tales. Those memories never fade; it is a forever thing.
Vitamin D
Vitamin D aid in strong bone development. Therefore, your body will produce enough vitamin D when your body is exposed to UVB rays. When living a beach life, you can hardly stay a day without basking in the beautiful rays of the sun. This means your body gets enough vitamin D, therefore, protecting you from many ailments associated with vitamin D deficiency.
Beach is a perfect place for outdoor exercises
Living on the beach opens unlimited opportunities for outdoor exercises. At one point, you will be compelled to go on a beach walk to collect some shells. Boarding, surfing, and swimming is another way to keep your body fit. Beach exercises are far much better than solid ground exercises. It is upon you to taste the difference.
Perfect place for meditation
Are you always in demand for alone time? Then, a beach is a place to be. Living at the beach, you will create some time or a timetable to sit down in solitude and probably unravel your thoughts and make your life decisions. A beach will give you that conducive environment to make you think clearly.
Final thought
Living at the beach is like activating endless benefits to yourself. But, of course, there are more health benefits, including the most incredible feeling of the breeze, sun warmth, and the texture of the warm sand between our toes.
Want to live by the beach? After that article, why not? Start searching all the great area cities below or just contact me in the form below to find the perfect home on the beach in Collier County.
Search Beach Cities Below